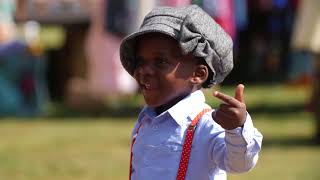 Video duration : 01:19
Video release date : Sep 4th, 2018
Standard Bank Luju Food and Lifestyle festival is a unique celebration of the tastes, smells, sights and sounds of eSwatini and surrounds, a sensory experience unlike any other. Celebrating the diverse and often hidden tastes, smells and flavours of Southern Africa with an authentically African rooted program. Set on the lavish lawns of the House on Fire Sculpture Garden against a breath-taking backdrop of endless cane fields and rolling hills, a day not to be missed for any food enthusiasts, culture buffs and travellers looking for a unique and sophisticated African-vintage styled event celebrating the local, the wholesome, the creative, and the delicious.
Video views : 660
Video likes : 20
Video dislikes : 1
Sorry, You can't play this video